All 8 rooms.
Every room is designed so that you can enjoy your stay slowly,
Furniture and furnishings such as sofas and furniture, as well as bathrooms, use different designs for each room, and no two rooms have the same design.
No matter how many times you visit, you can feel different from room to room.
Riverte Suite
Suite room where you can enjoy the view of Kyoto from any location.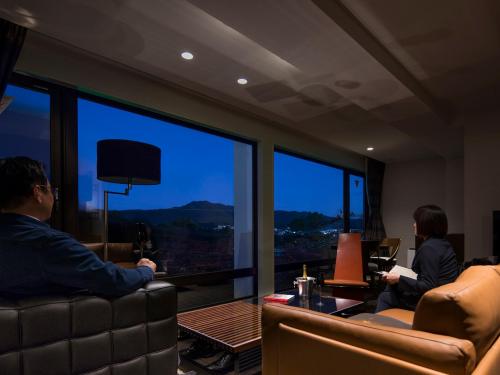 From the large glass windows, you can enjoy the ever-changing scenery to your heart's content.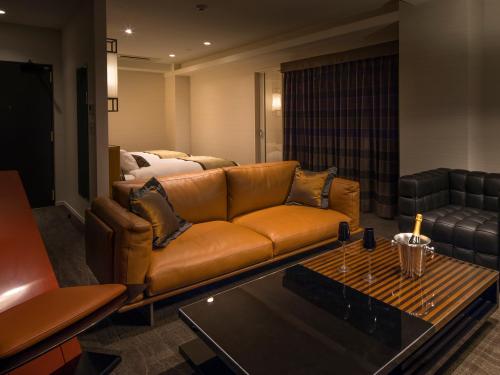 A spacious living room with impressive chairs and sofas.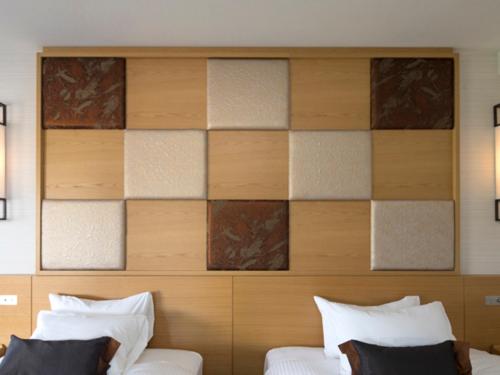 Japanese modern interior with Kyoto using Nishijin weave.
Deluxe Twin Room A (with open-air bath)
A spacious living room with a modern and chic corner sofa, and a room with the hotel's only open-air bath.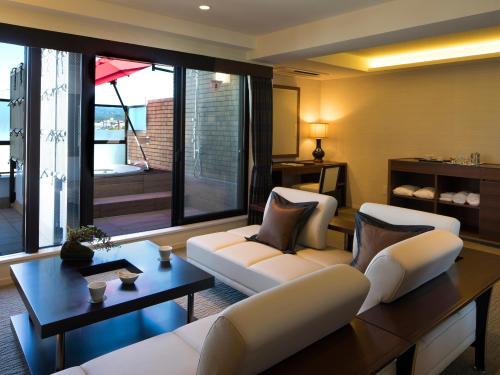 Contrast between straight dark wood and soft ivory leather
The corner sofa with a transparent shape is spacious
Please stay in a relaxed space.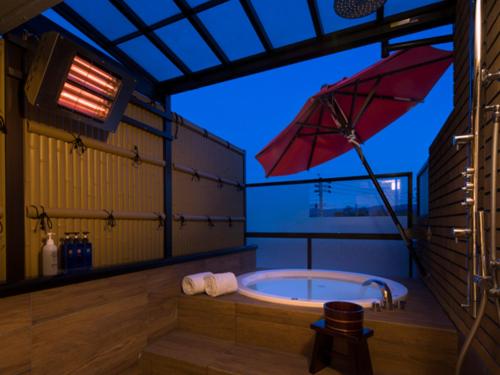 You can relax in a large bathtub with a red wild umbrella.
The shower booth also has an overhead shower.
There is also a shower room (no bathtub) indoors.
Deluxe Twin Room B
Located on the top floor of the 5th floor,
overlooking the Kamogawa River and overlooking the Higashiyama Sanju-Roppo(36 mountain range), this is the very best seat in Kyoto.
It features a Japanese-style interior with a high arched ceiling and Nishijin weave, where you can feel Kyoto.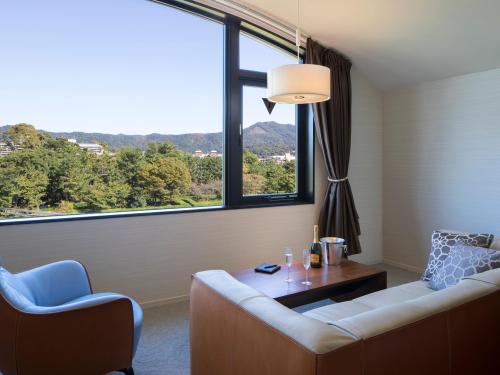 Supreme interior beautifully harmonized with large arched window glass. The rooms are designed to provide you with a wonderful view.
Twin room A
The living room features a beige-colored soft color scheme and a wine red sofa as an accent.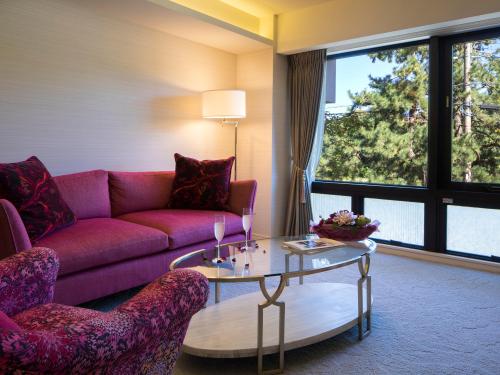 Bright pink and burgundy sofas, champagne gold center table and
dignified classic modern rooms.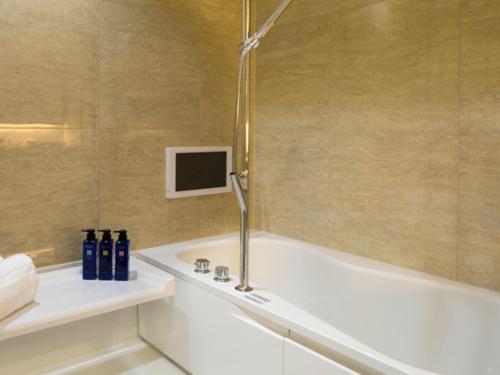 You can relax while watching TV on the micro bubble bath which has beautiful skin effect.
Twin Room B
A modern Japanese room where you can feel the taste of Kyoto. There are 3 types with different interiors.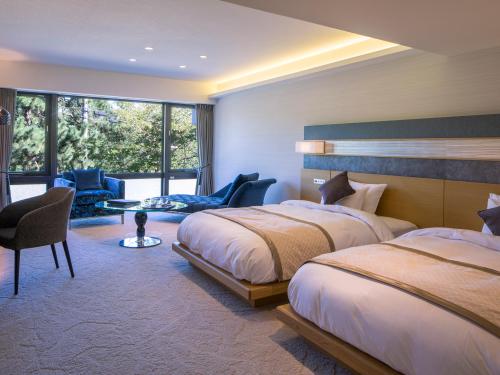 Room 202 (2nd floor)
A luxurious space in a delicate classic modern style with blue gradation.
Blue sofas and armchairs
are reminiscent of a
clear blue sky and
silence flowing on
the
riverbed.
* Room 202 can accommodate an extra bed and can accommodate up to 3 people.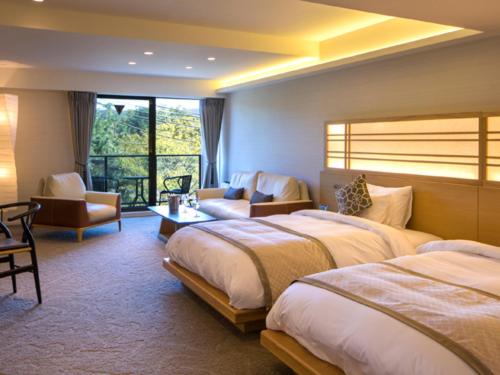 Room 302 (3rd floor)
A sofa with a firm frame of saddle leather and moist leather.
Relaxing time in a sophisticated space .
* Room 302 can accommodate an extra bed and can accommodate up to 3 people.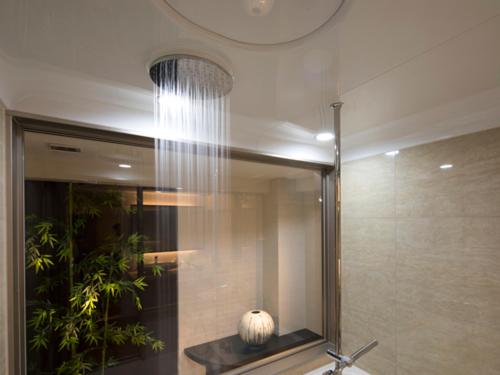 Twin Room B is fully equipped with hand shower and overhead shower. You can enjoy a soft rain shower.
Compact double room (5th floor)
The hotel's only double bedroom is large enough for a solo trip.
A room where you can relax with a reclining chair.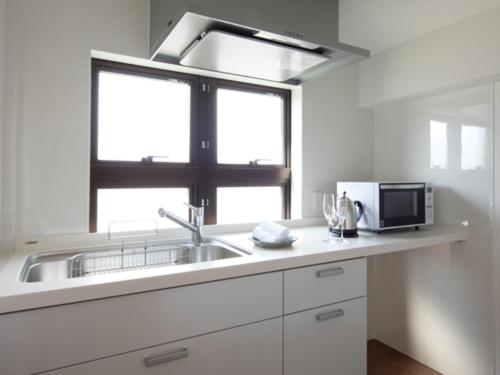 There is also a mini-kitchen for long stays.
Particular about amenites and facilities in all rooms
Amenity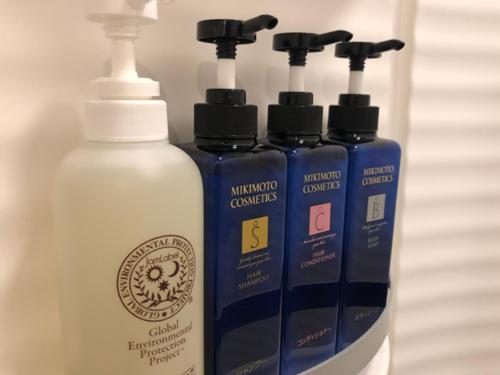 [Jam Label Shampoo]
An
all-in-one shampoo
created by a beauty professional that
is gentle on the skin and the environment.
One of the features of jam label shampoo is "bubble". Instead of rinsing immediately
, wrap it in
a
lot of foam and pack for 2-3 minutes so that the ingredients
blend
well
and lead to shiny hair.
You can use your whole body with this one because it gently raises your face and body while adjusting your skin.
[Various Mikimoto amenities]
Cosmetics with rare ingredients born from pearl research .
Shampoo, conditioner and body soap are available.
[For female customers]
Essence mask, makeup remover, face wash, lotion, moisturizing cream set are available in your room.
bedding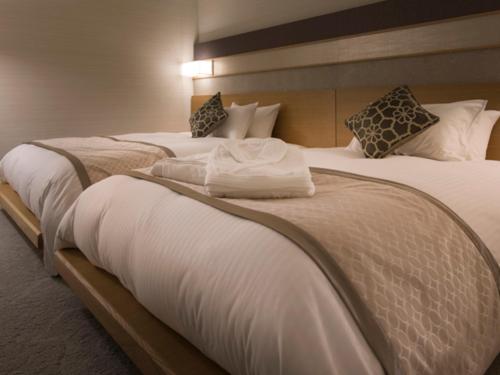 【Bed ]
Use Kingsdown Regalia Circlet
Kingsdown is a US manufacturer specializing in mattresses that has been pursuing ideal sleep for 100 years since its establishment in 1904.
It keeps the best sleeping posture with excellent fit and flexible elasticity.
According to the development concept of "comfortable on the cloud", the floating feeling is very impressive.
Guest room equipment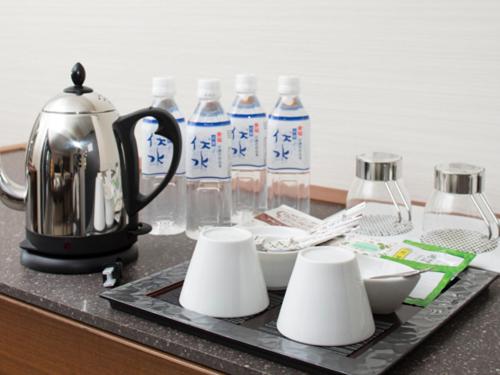 [Japanese tea (Tsujiri) /
Drip coffee (Ogawa coffee) / Mineral water (Kiyoshi)
]
Green tea,
coffee and mineral water
that represent Kyoto
are available in all rooms.