Free coffee in lobby
Various specialty coffee, tea, green tea, etc. can be used free of charge in the lobby on the first floor.
Take out is also possible, so why not take a walk in Kamogawa with a cup of coffee?
You can take it to the rooftop terrace on the 5th floor of the hotel.
Catering breakfast of Kyoto vegetarian cuisine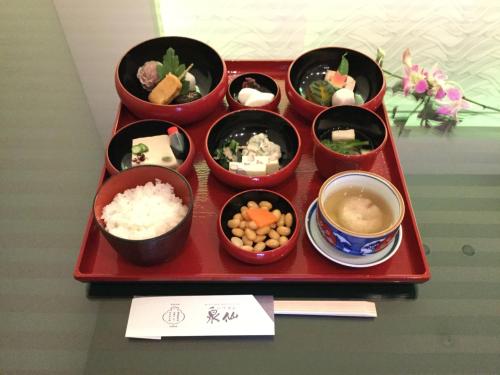 From the Kyoto restaurant, a breakfast of vegetarian cuisine will be delivered to your room.
Delivery time AM8: 30-AM9: 00
Reservation required: Please make a reservation at the front desk by 15:00 the day before.
Price: ¥ 2,500 per person (tax included)
* However, the
contents will differ
if you are staying in a compact double room (Room 502)
.
¥ 1,980 per person (tax included)
Smartphone in the guest room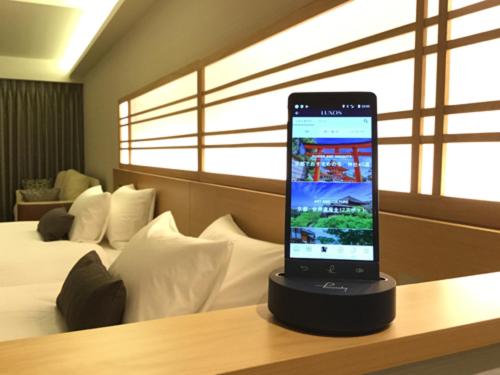 Free rental smartphone "handy" is available in all rooms.
During your stay, you can use domestic and international calls and the internet free of charge and unlimitedly.
You can take it outside the hotel, so you can use Google Maps and various websites during sightseeing.
Drinks and snacks in the room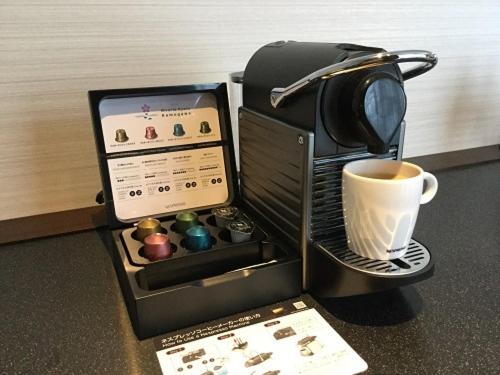 All rooms are equipped with a Nespresso coffee machine.
We offer four flavors from the Master Origin series, which
uses only beans from a single country of origin.
・Master Origin Nicaragua:Sweet and harmonious taste
・Master Origin Colombia: Aroma of red fruit and bright wine
・Master Origin Indonesia: Woody aroma and rich taste
・Master Origin India: Strongly spicy
Please enjoy your favorite taste.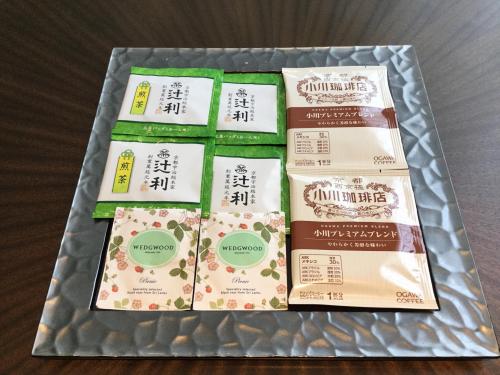 All rooms have tea, green tea and drip coffee.
・Tea : Wedgewood
・Green tea : Tujiri
・Coffee : Ogawa Coffee Premium Blend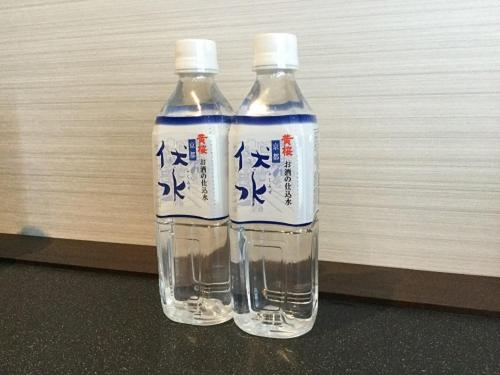 All rooms are equipped with natural mineral water to make
your drinks more delicious.
・Kizakura Brand : Sake brewing water "Fushimizu"
The famous water "Fushimizu" is high-quality groundwater
flowing in the Momoyama Hills area.
It is also used as sake brewing water, and is characterized by
its softness.
Demachi Futaba"Meidai Mamemochi"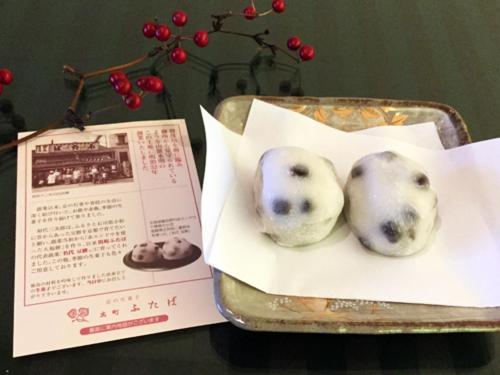 It is said that Kyoto people do not line up.
It is at the entrance of the Masugata shopping street that people in Kyoto will want to buy even if they are bothersome.
"Meidai Mamemochi" from the popular line "Demachi Futaba".
We want our customers to taste it,
The staff is lined up and we are preparing.
* The shelf life is during the day.
* There are some days that are not available, such as the year-end and New Year holidays and regular holidays. Please pardon.
Rental equipment
Please call the front desk by phone "handy" in the room
[extension 8801]
Iron
umbrella
Thermometer
trouser presser
Smartphone charging cable / various conversion plugs
Champagne glasses
Ice / ice bucket
Rooftop terrace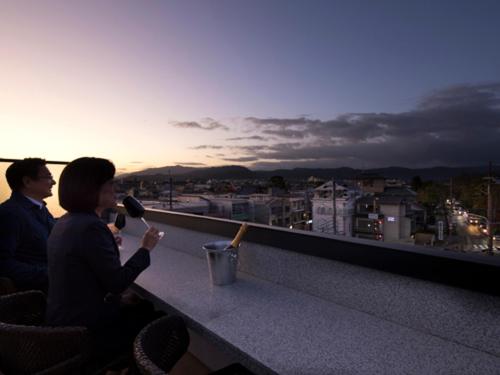 Rooftop terrace on the 5th floor overlooking Tadasu no Mori and the 36 peaks of Higashiyama.
On a nice day, you can enjoy the cafe feeling with coffee
You can enjoy the ever-changing evening scenery and the gorgeous scenery of the night.